Benefits of Coworking Space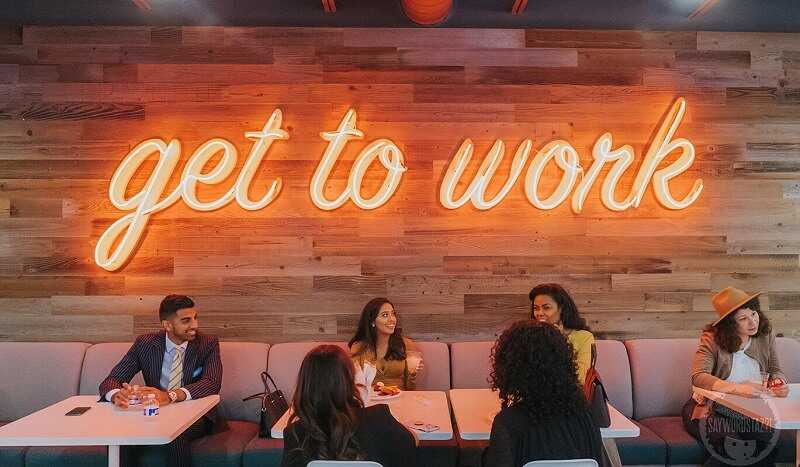 For a small company or a freelancer, renting a traditional office or working from home is not always the best option. An alternative solution is a shared work space.
What Is Shared Work Space?
Small businesses, freelancers or start-up companies sometimes rent office space in a building owned by a larger company to avoid paying a lease and start-up costs for their own office. This rented space is referred to as shared office space or coworking.
Shared offices are fully equipped and can provide a better location, more space, more services and a more professional, upscale image for businesses than a home office. Using a shared office is a flexible and affordable arrangement for small companies. A special type of shared office space is coworking.
How Coworkings Work?
Coworking spaces are affordable shared office spaces that provide amenities and services found in a typical office. These facilities usually include round-the-clock access, WI-FI, shared kitchens, lounges and bathrooms, conference rooms and/or board rooms and printer/fax/copier access.
An important element of a coworking space is flexibility. Sometimes companies offer coworking memberships or visas to meet individual needs, including access to partnered facilities in multiple locations.
With a coworking membership, you can rent office space by the day or pay a monthly fee and use the space as much as you want during the month. If you want a private desk instead of a shared one, that can be included in your rental plan.
Who Uses Coworkings?
Among those who use coworking space in Houston TX in particular and throughout the country in general are freelancers. Coworking spaces provide reliable office services and amenities for them and offer a social environment that helps overcome feelings of isolation and loneliness they often deal with.
It's estimated that by the year 2020 50% of the American workforce will be comprised of freelancers. Therefore, coworking spaces will likely come into more widespread use among freelancers as time goes on.
Another group that relies on coworking spaces is start-up companies. Start-ups get the flexibility they need by renting a coworking space without the upfront costs of leasing and equipping an office.
Start-up teams can focus on growing their business without the constraints of high operating overhead. They can also interact with others outside their team who use the same workspace to find new team members or new clients.
Some larger companies that want to innovate have caught onto the concept of coworking space. General Electric, KPMG and Merk are using coworking spaces.
Sometimes, employees of larger companies work on projects alongside freelancers or start-up teams. In other cases, larger companies are interested in using coworking spaces to manage real estate and overhead costs.
More than just space in a café or bookstore, coworkings are collaborate workspaces that allow creative professionals across industries to socialize and support each other.
People who use coworking spaces feel as though they're part of a larger community and are often more productive and have more job satisfaction than those working in conventional offices.