Recording Podcasts and Videos: Simplest Options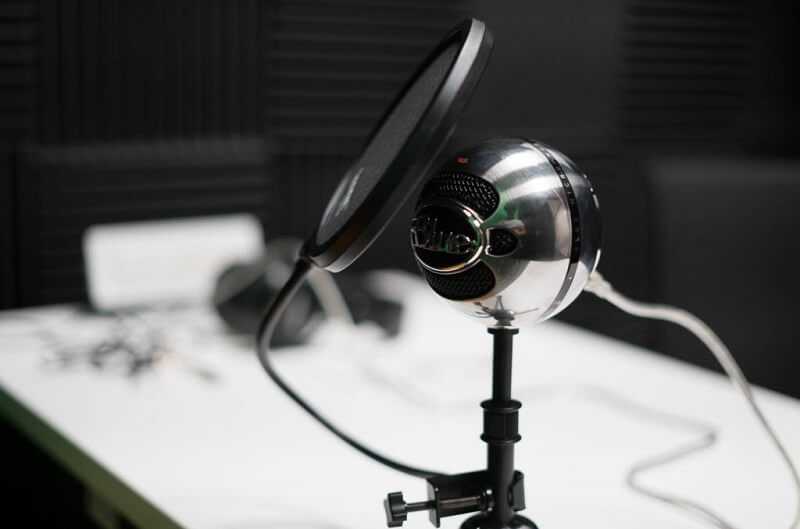 Introduction
If you are looking for a simple and affordable option to record an audio or a video for a podcast or your YouTube channel, there are a few options to choose from. In this article we will give you a few ideas on what you need to get the job done.
Recording Audio
An audio of a mediocre quality can be recorded into a smartphone or a tablet with a recording app and an external analog microphone. A USB mic with an adapter or a Bluetooth microphone are other options for use with your phone. Just make sure any microphones and adapters are compatible with your device.
Small, handheld portable recorders are also available for recording audio. They offer good audio quality, extra memory space and additional features smartphones don't have.
You can use a USB microphone to record audio directly into your laptop or desktop computer's USB port, but you'll also need audio recording software on your computer.
For higher audio quality, close to professional, use a USB audio interface. It's plugged into your computer, and a microphone is connected to the interface. When using a condenser microphone, make sure the audio interface has a phantom power function.
Don't forget about the place: the quieter it is—the better. Ideally, you will want to use a room with sound isolating material on its walls.
Recording Video
To record video, you need a digital camera and video editing software. It's also better to use external microphones for better audio quality. If you want digital special effects in your video, you'll need a green screen—a bright green backdrop that allows you to separate the background from people/objects being filmed and replace it while editing with anything you want.
For better video quality you'll want lighting equipment with light diffusion filters. Don't underestimate the importance of lighting: a properly-lit room makes a big difference.
Renting a Small Recording Studio Space
Some people need to record audio or video just once or only on occasion. For this reason, they might not want to invest in recording equipment. One option for people in this situation is to go to a professional studio, but regular recording studios staffed by excessive recording techs can be too expensive.
Therefore, this solution could cost too much if you just want to record one simple marketing video for your business, a podcast, an audiobook or app content.
An affordable and simple option for doing smaller video and audio recording projects is to rent small recording studio space. A small studio will be acoustically treated and will have professional grade audio and video recording equipment, including a microphone, headphones, green screens, lighting and other equipment all in one room.
Everything you need to record your YouTube video or podcast is right there for you. You can arrive and get to recording without having to load in and hook up anything. But if you do want to use your own microphones or other accessories, you can bring them along with you.
These types of studios are available specifically for small podcast or video projects at a price that's lower than what you'd pay for a full-scale studio. Just like with a normal studio, the price will depend on the amount of time you need for your recording.
The hourly rate for some small podcast studios can be about $25-$50 per hour. You can buy a small studio membership or just book a studio room for one-time use.