Small Private Office: When It Could Work for You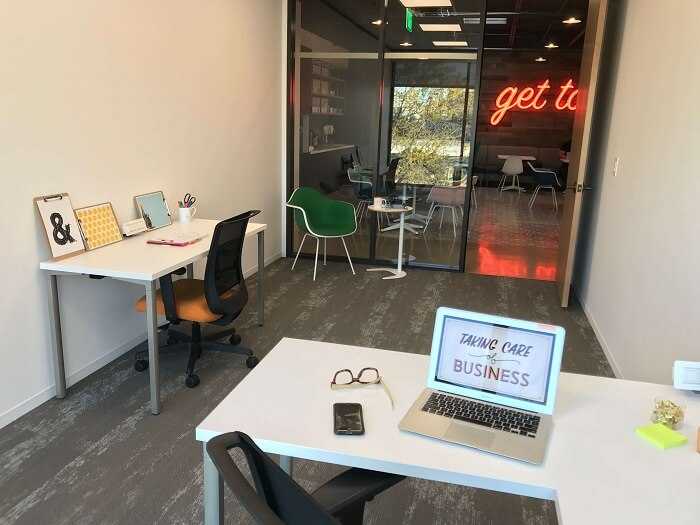 Decades ago cubicles became the preferred office workspace over private offices. In recent years, open office space ousted cubicles as the office layout of choice. A more recent trend, however, has been back toward the small private offices.
Private Office vs. Cubicles and Open Space
An open office or a coworking gives personal workspace but the lack of privacy can cause workers stress from being in constant view of bosses or being distracted by coworkers.
Cubicles keep workers separate and thereby afford a semblance of privacy, but the lack of it during conversations is a downside.
The private office, on the other hand, is quiet and allows for fewer distractions than other office environments. The individual office provides greater privacy for personal or confidential matters and can minimize the spread of germs and illnesses.
What Is a Small Private Office
Because so many freelancers, entrepreneurs and small business owners nowadays don't have an access to a modern private office outside their home, many companies have evolved to provide office space solutions for them.
With hundreds of locations throughout the U.S., small office rental companies are smaller firms, like Local Office, that provide enclosed office space for a single person or for small groups, usually up to four people.
Offices may range in size from 85 to 200 square feet, depending on how many workers will occupy the office. All the essentials needed for working in an office, such as a high speed Internet connection, copiers, faxes and telephones, are provided.
Each office is furnished with desks and chairs, although renters can bring in furnishings and personal items if they so desire.
Offices have locking doors with keys for each tenant, and business logos may be affixed to office doors. A mailing address and a mailbox with keys for all workers is provided. Meeting and conference rooms are often part of the rental package.
Cleaning service is provided, and free drinks and food may be available from a café within the building. Certain office buildings will have private phone booths and even a library.
Some small private office rental companies put on learning and social events for renters. Rental company staff will usually be on the premises during normal business hours, but renters have access to their office as often as and whenever they want it.
The main difference between a small office space and a conventional office building is that renters don't have to pay for more space or services than they need. By definition, a small private office is just that—small and private, but these offices usually have a cozier atmosphere than what is found in a larger office building.
A bonus is that since small office buildings often have renters from multiple enterprises, there are opportunities for networking.