My Addition to a Podcast… How I Built This, by Gus Raz
I do not have an addictive personality.  I've always been able to try stuff, and even if I love it, quit if I know it's not for me.
But I also am not a quitter.  Once I commit to something, it's very hard for me to get off-course.
Right now, I have a bit of an addiction, although not unhealthy or harmful, and I can't quit it.  It's a podcast.
How I Built This, by Guy Raz.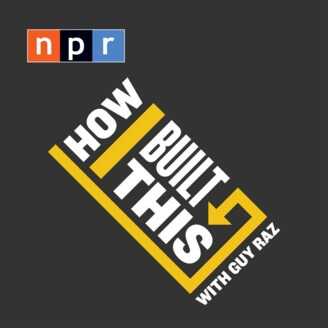 Story after story of successful entrepreneurs and their journey's.  Everything from Sara Blakely of Spanx, to Mark Cuban, to Michael Dell.  And every one of them, almost without exception, is fascinating to me.  Their stories, their humbleness (except Mark Cuban), their failures and successes.  I just love them.
So now that I've listened to probably 30 or 40 of them, while each story is unique, I've started to pick up on a lot of similarities.  They're not universal, but just themes you hear over and over.
Don't listen to family members when you're trying to do something entrepreneurial;
Nearly every one attributes their success to some type of luck, or lucky break (except Mark Cuban). Granted they each had to know how to take advantage of that luck, but they still felt there was luck involved;
Almost all had growing pains. Problems scaling up.  Whether it was production, customer service, expenses, etc… it was never easy.
It was this last part that I wanted to focus on a bit in this blog.  It seemed like one of the biggest struggles that I hear repeated is as the company's start to grow, they spend a ton of money on office space, or even if they get a good deal on an office, they don't realize all the expenses that come with it.
You know… the stuff we offer at Local Office.
Cost of remodeling/painting, building
Decorations/art/etc…
Copy/fax/scan machine
Paper, paper cutters, envelopes, shredders
Furniture
Security
Routers
Internet
Parking
Phones
Coffee maker
Coffee, cream, sweeteners
Snacks
Dishes/silverware
The list keeps going, and trust me, it adds up.  Often people go rent their first office space and don't realize all that's involved.  Frankly, I'm in the real estate business and have been leasing office space to people for 20+ years, and until I opened Local Office, I truly didn't have an appreciation for how much was involved, and how expensive it all was.
Another great reason to start out with a shared workspace.  A place where these things are already taken care of so you can focus on your business.  Basically the owner of the shared workspace is paying for all this and just including your portion as part of your monthly rent.  At Local Office, that comes without long-term commitments and a great community to share and be a part of.