Word from our founder
Some thoughts about Local Office….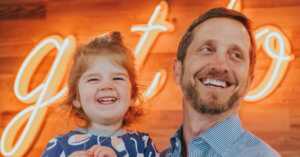 I wanted to share some things that have been floating thru my mind over the past several weeks/months…. Back in late December/early January, I opened a new business called Local Office. Basically we had recognized a need for small office space in the area where we owned office buildings and wanted to create a product to service that market.
There was a lot of ways to do it, including simply splitting up larger office spaces into small individual offices. But what I realized (and trust me, this wasn't some great brainstorm of an idea) is that small business owners and entrepreneurs have a lot of struggles opening a new small office because of all the overhead involved…
? finding and renting space
? finishing out the space (walls, plumbing, electrical, etc..)
? setting up high speed/secure internet and other IT needs
? buying/leasing the copier/printer/scanner
? buying/leasing furniture
Add to that the determination of how much space to rent – do you need a conference room, break/lunch room, waiting area, etc…
And assuming you managed to do all that, you were left in a small isolated office space without anyone else around – not too stimulating.
What others had done before me, and what I found people needed, was more of a plug-and-play office, where you could not only get a small space for 1 – 4 people, but that all the required 'stuff' was already taken care of. Add to that the desire to interact with other people, whether it was simply to have a casual conversation or to collaborate in a shared workspace.
So now, fast forward to today and Local Office is open and thriving. With room for 80 private office members and 25+ coworking members, things are coming along.
While I've basically been an entrepreneur for the past 20 or so years doing real estate investment and development, Local Office has been more of a 'start-up' business and has challenged me in ways that my real estate business never has. It's made me more aware of a lot of the challenges that small businesses and entrepreneurs face on a daily business trying to 'build their brands' and their businesses.
In a lot of ways, this has been an added bonus to opening Local Office. It's brought me a new understanding and appreciation for different types of business ventures, and opened my eyes in a lot of ways to why I've taken this journey.
Frankly, I could have leased the space in the building to a third party, collected the rent, and taken a nap…?
Local Office has taken, and is still taking, a lot more hard work and time. But I love it. It's fun. It's so exciting to be working with all these small businesses, watching people work their butts off to create something, support their families, make a living.
And in some ways, it fulfills a sense of artistic expression because more so than with other real estate developments we've done, I get to put more of a personal touch on this. I own it, I created it, I get to try different things (some which work and some which don't) and all thru the process, I'm learning more about 'why' I'm doing it…
Whether it's watching someone have a private conversation in one of our phone booths, doing a digital presentation in one of our meeting rooms, recording a podcast or videoblog in our recording studio, or hosting a 'lunch and learn' at Local Office, it's great knowing that we were able to provide the venue for them to tell THEIR story and share their ideas.
Some tried and true lessons have been learned and moving forward, I'll use this venue to share some of my struggles along with some of our successes. Stay tuned…. ???